Production monitoring in realtime
Produktionsportal.se is very capable in all industries where preventative maintenance is of importance. But our speciality is printing houses, where our complemental systems for production monitoring in realtime makes Produktionsportal.se a complete system that provides an overview over the whole operation.
Web-based and responsive
All systems that we develop are web-based and responsive, therefore they work excellent in both computers as well as smart devices.
In fact, even our realtime systems for monitoring the production is available around the clock, directly from the pocket!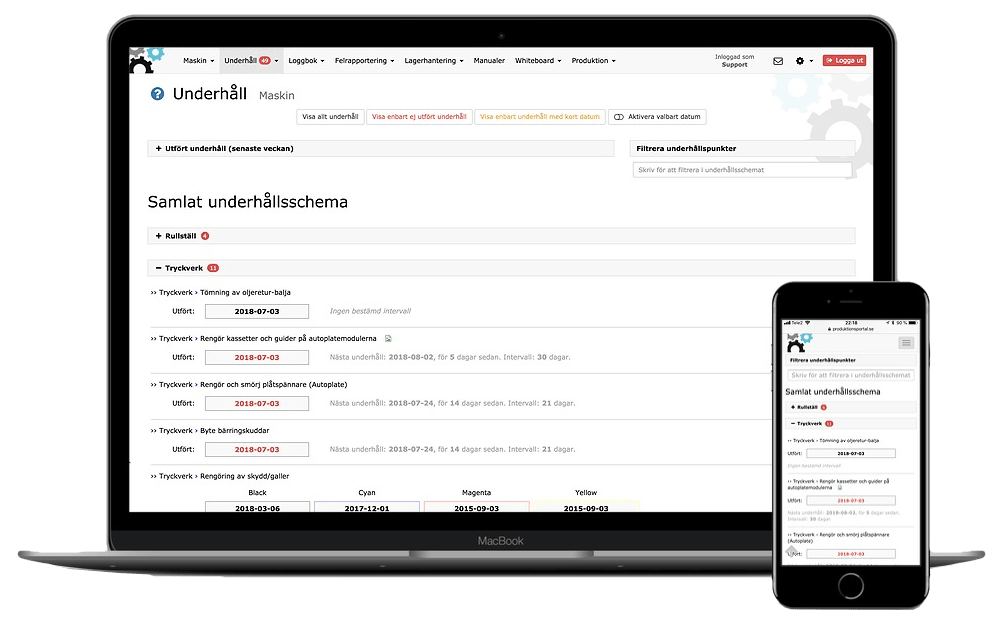 Companies that use our systems
Since our CMMS Produktionsportal.se saw the light of day back in 2007 we have worked with several of the larger printing houses in Scandinavia, some of which are listed below.